Education
AIESEC Brawijaya Held Cultural Festival to Introduce Indonesian Culture to the World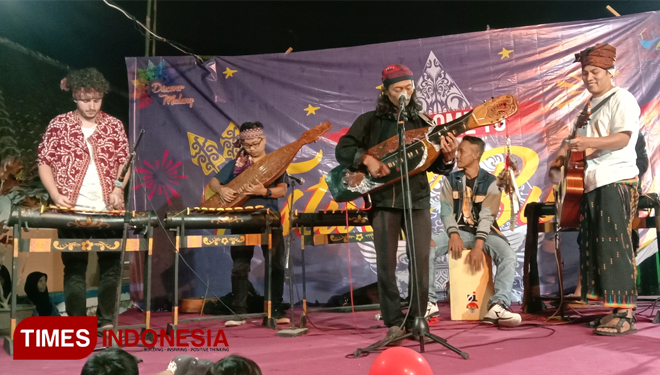 TIMESHONGKONG, MALANG – Association internationale des étudiants en sciences économiques et commerciales (AIESEC Brawijaya) held cultural festival entitled "Discover Malang Summer 2019".
This event was held in Kalisongo, Dau, Malang, East Java, on Sunday (4/8/2019). The Cempluk cultural village become their appointed place to introduce Indonesian culture to the world.
They also invited several foreign students from across the country. There were spotted several foreign students attending the event.
Some foreign students from Egypt, China, Thailand, Vietnam, Canada, Tunisia, France, and Spain seemed enjoying the event much. They enjoy every show and ceremony held by the committee.
"We introduce them the angklung, and ask them to play it in harmony with the guidance of course. We are very happy and proud that they could enjoy it," Maulana Hakim Effendy Amien, the cultural festival coordinator which collaborated with the AIESEC Brawijaya said. (*)