Education
The US Navy Conducting Social Service and Help to Renovate a School Building in Gresik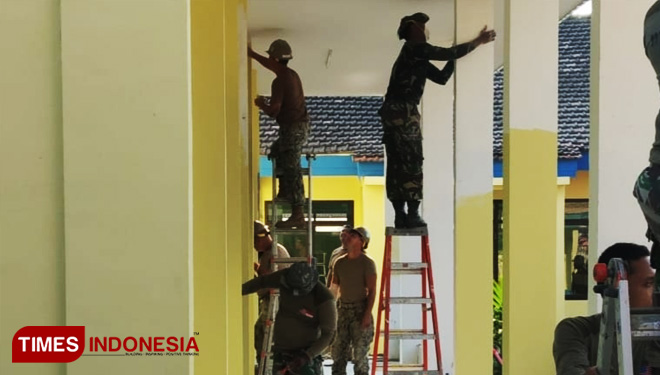 TIMESHONGKONG, GRESIK – Several member of US Navy along with some Indonesian Navy spotted helping to renovate an elementary school building in Gresik. This is one of the social service as their cooperation with the Batalyon zeni 2/Marinir, Korps Marinir TNI AL and Naval Mobile Construction Battalion Four, US Navy.
"I hope this will be a good milestone for a further cooperation between two country. This cooperation held based in respect between one to another," General Counsel of US Mark Mc Govern said.
As a bilateral program, this program wad namely known as the 'Partners in building a better future'. This cooperation is made to commemorate the 70th years of bilateral cooperation between two country.
Still according to him, to strengthen the the cooperation between two country and also the navy, thus time they not only supporting Indonesian government with some fund but also sending several navy troops to help the process.
There were spotted 45 Indonesian Navy and 12 US Navy working in the school. They make some tents in front of the school as their place to stay. They managed to renovate almost every one of the school starting from the classroom to the yard. (*)