News
The Bongen Night Festival of Sekayu, This is How It Looks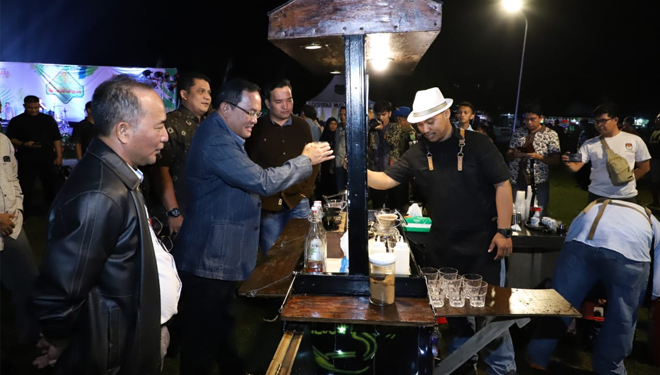 TIMESHONGKONG, SEKAYU – The Lapangan Gelanggang Remaja Sekayu Musi Banyuasin was looking so enchanting with lots of beautiful light decoration on every corner. This decoration was attached in order to hold the Bongen Night Festival on Sunday night (29/9/2019).
The event was started by Live Music Grup Band Performance, and several traditional dances. The Fashion Show Gambo Muba then followed by a ballet and pantomime also comedy drama entertained all the audience that night.
Bongen is the low tide of Musi River which left the sand around the river bank looks like a beach especially in summer.
"We don't have much torist destination around here. That's why some tourist attraction such as this event is quite helpful to add more income to our city," the Head of Sport and Tourism Department of Musi Banyuasin said.
Still according to him, the Bongen Night Festival will be held annually to attract more visitor to the Musi Banyuasin and help the city increase the economical sector. (*)