News
You Will Have No Mo More Bumpy Ride when Visiting Ijen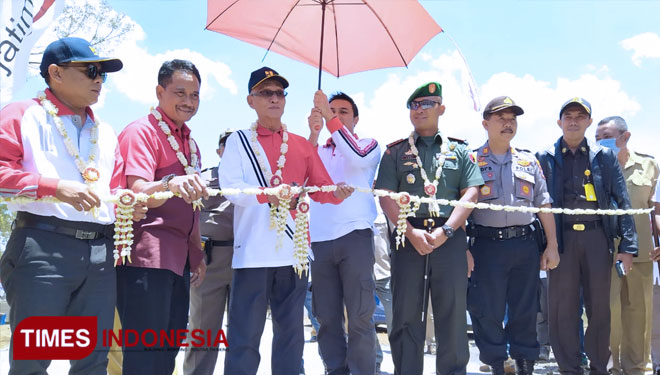 TIMESHONGKONG, BONDOWOSO – The main Road to the Kawah Wurung (Wurung Crater) Ijen, Bondowoso has now could be used comfortably. You will no longer have bumpy ride during your visit to this area.
The road which now has been repaired was officially opened by the Mayor of Bondowoso himself, Salwa Arifin on Monday (30/9/2019). This road spent around IDR 17 T of regional budget.
"The renovation and maintenance was one of our way to increase the surge of visitors coming to our city," the Acting as Head of PUPR Department of Bondowoso, Moelyadi said.
In addition, according to the Mayor of Bondowoso, a good access to a tourism site has become a main consideration for the tourist to come and visit an area, that's why this renovation and maintenance is needed.
"The local government committed to develop the tourism sectors in Ijen which has a huge potential in adding some profit to the local community and the city economically," The Mayor of Bondowoso said.(*)