News
The Tour Guide Training by Disparbud Malang to Support the City Go International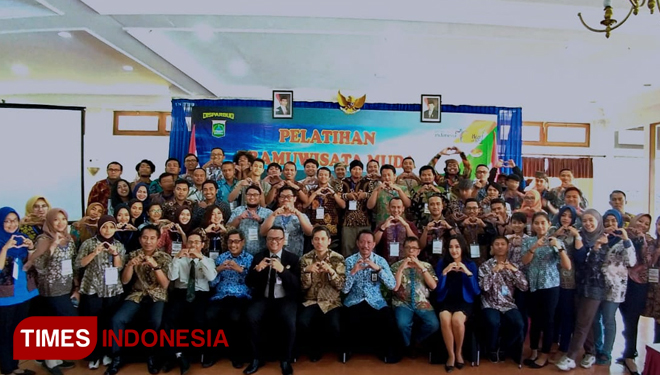 TIMESHONGKONG, MALANG – There were around 65 tour guides joining the tour guide training held by the Disparbud Malang on Wednesday (2/10/2019). These event was held in order to develop the TG skills as well to maintain their existence in tourism industry.
Located in Hotel Tidar, Dau, the event was aimed to support the Malang Go International program especially for the tourism sector. This was the first tour guide training ever held in Malang.
"This training is intended to make them become more professional in doing their job. Knowledge, skill, and attitude is the main issues for the training," the Heaf of Disparbud Malang Dr Made Arya Wedanthara SH MSi said.
Still according to him, the participants will get a competence pramuwisata muda (beginner tour guide) licence after joining the training. It's a good thing since other places will give only some material without licences to do their job.
Meanwhile, the Head of Disparbud Malang also said that their department will keep holding such an event regularly to create more skillful tour guide in Malang which could effect on rising the surge of tourist coming to Malang. (*)