News
TNI Commander Closed the 46th Regular Education of Sesko TNI TA 2019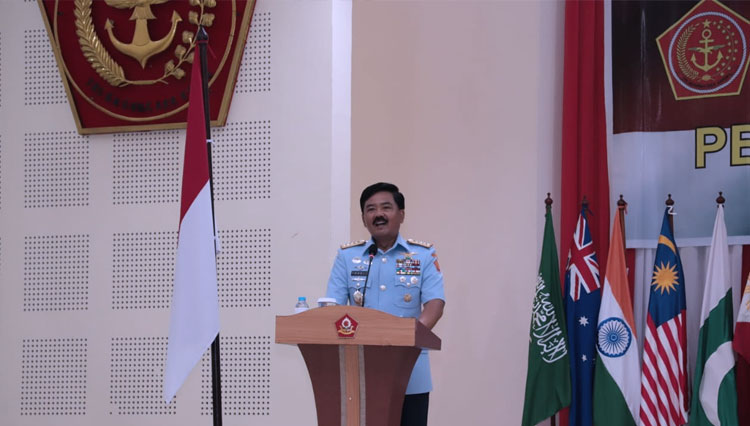 TIMESHONGKONG, JAKARTA – Regular Education of Sesko TNI (The Indonesian Army Command and General Staff College) is the coaching place for the personnel to prepare them to be good TNI leaders in the world that is dynamic, always changing, complex, and ambiguous.
"As the TNI Commander I congratulate all the officers as they have completed the education. I am proud of you, and I appreciate the officers that have achieved Wira Adi Nugraga and Karya Wira Nugraha achievements," said the TNI Commander in the Closing Ceremony of the 46th Regular Education of Sesko TNI TA 2019 in Serasan Sesko TNI Building, Bandung, East Java, on Wednesday (4/12/2019).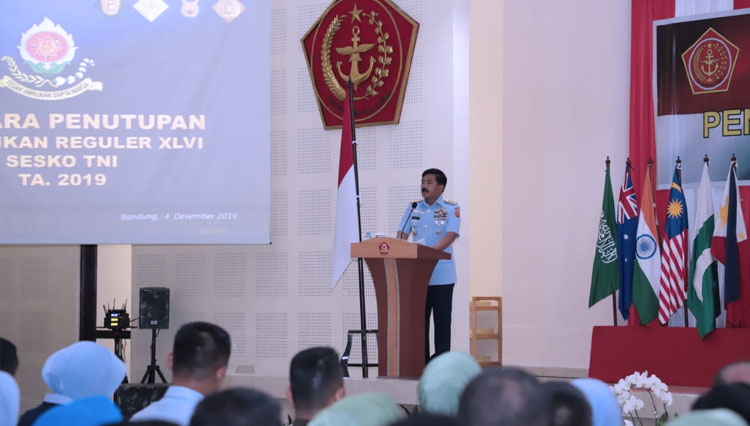 Furthermore, according to TNI Commander, TNI has done an organizational development according to the Government Program to emerge an adaptive organization structure.
In fact, TNI is expected to be more adaptive and working in synergy with various nation components, such as Indonesian Police Officers, Governmental and Non-Governmental Institutions, Social Institutions, and Youth Organizations.
"In fact, in doing the duties, TNI always works with other organizations. Our nation does not only assigns duties to one institution. Many institutions can be involved in the process of overcoming a problem," said TNI Commander.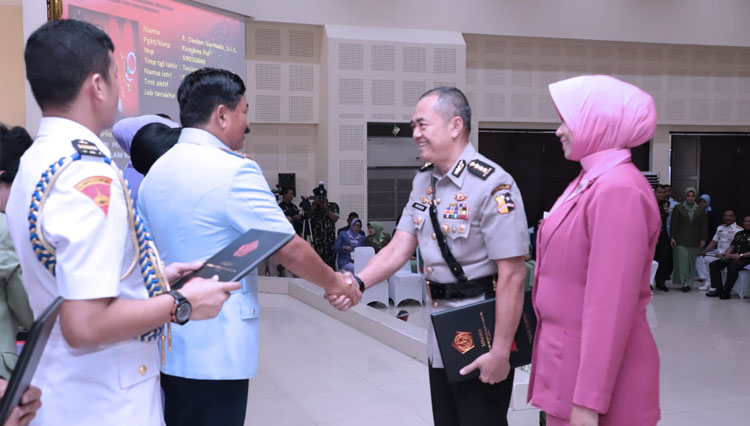 The visions of the Government in the upcoming five years are: continuing the infrastructure construction, preparing human resources, expanding investment, bureaucracy reformation, and responsible usage of APBN (State Budget). In fact, these visions are closely related to the TNI development.
According to the 11 Priority Programs, TNI has done organization validation that is written in Presidential Regulation 66/2019. The organizations of the staff and commands are improved in order to face the more complex challenges.
"The Territorial Defense Command (Kogabwilhan) are established in order to divide the duties of TNI based on the geographical aspect. Kogabwilhan also becomes the permanent joint command that is responsible in the process of the military decision making (PPKM)," said the Commander.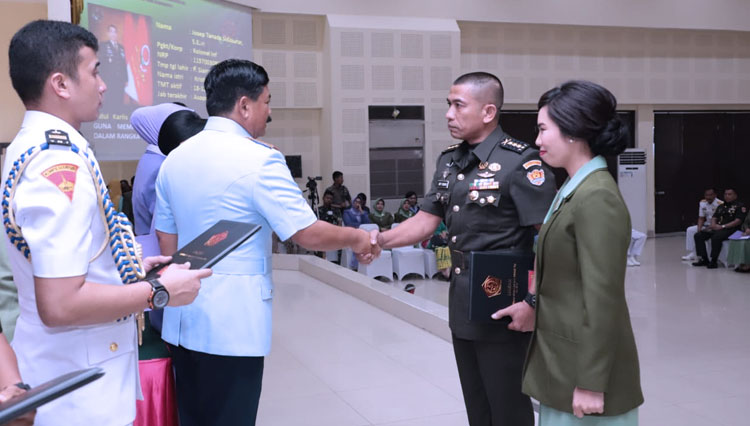 Of course, those organizations need a militant, professional, adaptive, and knowledgeable human resources. They are not only knowledgeable about technical or procedural knowledge, but they have to be aware of the changes in their surroundings, professional in the society, and able to make use of the advanced technology positively.
Besides, the TNI Commander also expressed his gratitude to the students of Polri. In fact, the existence of Pasis and Polri have completed this education by exchanging their students and working in synergy with TNI.
The 46th Regular Education of Sesko TNI 2019 was participated by 152 student officers, consisting of 67 students from TNI AD, 40 students from TNI AL, 26 students of TNI AU, 12 students of Police Force, and 7 foreign students from Australia, Saudi Arabia, Philippines, Malaysia, India, Pakistan, and Singapore. The best graduate of Wira Adi Nugraha category was achieved by Col. Inf. Lucky Avianto. (*)