Travel
Ubalan Water Park Mojokerto Granted as The Best Toilet Sanitary in East Java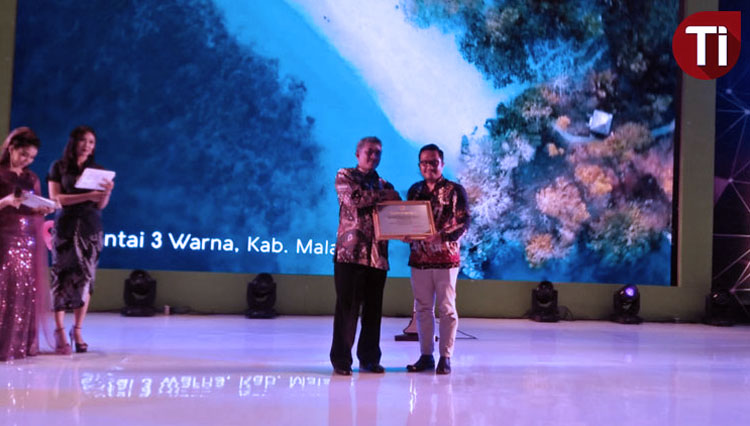 TIMESHONGKONG, MOJOKERTO – The Best Toilet Sanitary? Sounds awkward ey? But, it wouldn't be so awkward if you live around an area where toilet sanitary is not their main concern. Yes, this happened in East Java and the local government granted Ubalan Water Park Mojokerto to have this award.
Bleach and another toiletries products are not quite popular in Indonesia. People tend to use natural products to clean the toilet rather than chemical one. Of course, with a lack of result.
But several tourist destinations has started to take toilet sanitary to another level. Ubalan Water Park has conducted some renovation especially on their toilet to pamper their customers.
This also one of the reason that makes the Anugerah Toilet Bersih (Cleanest Toilet Award) 2019 goes to this tourist destination. The award was given by The Local Government of East Java to the Head of TOURISM Department of Mojokerto in Hotel Harris Surabaya on Friday night (6/12/2019).
"Ubalan has always be on top 10 best toilet sanitary in East Java since 2018. And now we still be able to defend our status as one of the best toilet sanitary, which is good," Sadila said on Saturday (7/12/2019).
The city has renovated several of their tourist destinations and also built another new site for the visitors. The new Padusan Hot Spring Water is one of the new tourist destinations in Mojokerto.
In addition, the local government Mojokerto has also renovated the Coban Cangu parking lot to take a bigger surge of visitors. They also put several advertisements on a billboard for those tourist destinations.
All, including several renovations on the public facilities of tourist destinations in Mojokerto was meant to attract more visitors to come to this place. No wonder that Ubalan Water Park Mojokerto granted with The Best Toilet Sanitary award.(*)