Life Style
HARRIS Day 2019 of HARRIS Hotels Grup Bali, How Did It Look?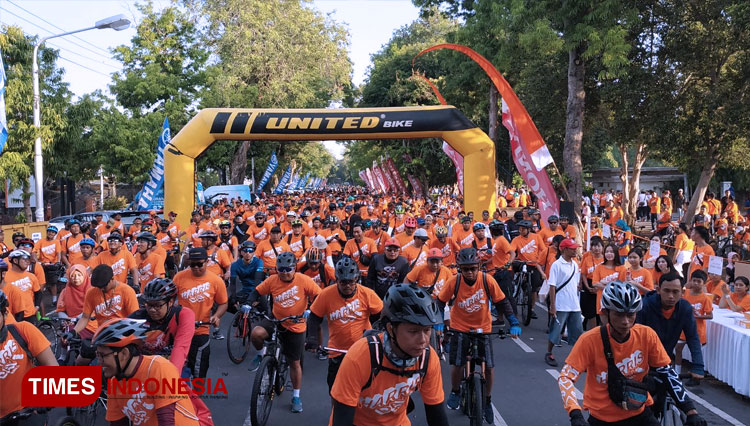 TIMESHONGKONG, DENPASAR – Several interesting activities were brought by HARRIS Hotels Grup Bali on the HARRIS Day 2019. This fascinating event were held in Bajrasandhi Field, Renon, Denpasar, Bali, on Sunday (8/12/2019).
This event which was held to celebrate the anniversary of HARRIS Hotels Grup were also conducted in another 7 hotels of HARRIS Hotels Group such as in Bekasi, Batam, Bandung, Central Java, East Java, Samarinda and Pontianak.
HARRIS Day 2019 were followed by most of the hotel guests, hotels crew, the business partners, and some local communities.
Beside the fun bike which always be held annually, this year HARRIS Hotels Grup Bali also held the Family Fun Walk which could be enjoyed by all the member of the family.
"Lots of people took their family and kids for this event, and the kids were also given their very own spot at the Kids Zone,"tge General Manager of Hotel TAUZIA Regional Bali Cluster, Nyoman Wirayasa said.
Several other interesting activities such as zumba dance, Art Performance, Games, Music, Dance, Kids Coloring Competiton, Cooking Lesson, Food Carving, Bazzar Food Festival, dan Doorprize were also held on HARRIS Day 2019.
There were around 2000 people joining HARRIS Day 2019. The event which was held by HARRIS Hotels Grup Bali were intended to support the healthy living style for the sake of the people.(*)